Tvilight, a technological startup located in Groningen, the Netherlands, recently introduced CitySense, a plug-and-play integrated wireless sensor to control existing as well as new street lighting fixtures.
The CitySense offers 'on demand lighting' in which lighting levels adjust based on the presence of pedestrians, bicycles or cars. The lights 'dim' during off-peak hours when there is no one in the vicinity and upon detection of a human presence, all the streetlights in the surrounding area 'glow' to a user defined brightness. This results in substantially reduced energy consumption in a safe and comfortable manner. The watertight casing and mounting aspects of this innovative product are developed by BPO.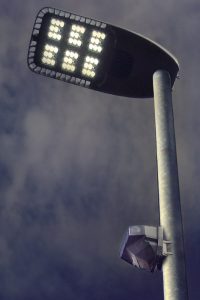 At the starting point of the project only the angle of the sensors and their position in space was known. With this information BPO started to design the casing and develop solutions for the connection to the lamp post, the mounting and size and shape of the electronics and the way to get the module watertight.
The connection to the lamp post is a challenge in its own as the module needs a solid and level base while lamp posts are never completely straight. To be able to counter the various levels of skewed lamp posts, BPO developed an innovative waterproof ball hinge which also serves as the entrance for the power wires from the lamp post. Because of this hinge the base can be put perfectly level during installation before all the electronics are connected.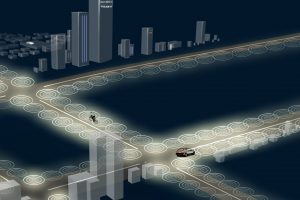 The intricate electronics for detection and wireless communication inside the module demand shielding from fingers and tools during installation. The inner skeleton part not only provides this shielding, it is also the part to which all the electronics are connected. Instead of using screws all the PCB's click to this part to provide easy assembly. All the clickers and wire routers are constructed in such a way they do not require sliders in the mould.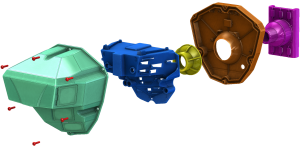 Due to the professional approach of BPO during the development and the sourcing of the right manufacturer for the plastic parts, production could start in record time. The first batch CitySense modules is installed in various cities in the Netherlands as well as in Kerry County, Ireland and they work as intended.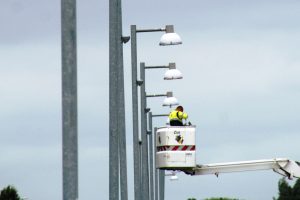 Tvilight was recently featured on CNN's Blueprint. This can be watched here.
For more information see www.tvilight.com