Oysterize is a new and innovative product that can be used to store delicate foods, such as soft fruits, small poultry and airy pastry in an almost complete vacuum. The Oysterize is made of two identical domed shells that can withstand the vacuum.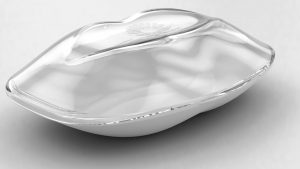 The food is placed in one of the two shells, the other shell is placed on top. The Oysterize can then be placed in a standard vacuum bag, a vacuum packing machine is then used to create an almost perfect vacuum (up to 99,8% using a professional machine).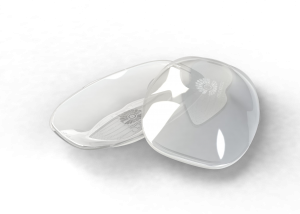 Oysterize gives the opportunity to store products in vacuum that would normally be squashed if only a regular vacuum bag is used. The created vacuum limits bacterial growth, keeping products fresh for longer periods. Also, products that would normally oxidize quickly, like double-shelled beans, sliced avocados or salami slices, can be kept fresh in the Oysterize, without any further help. Lastly, the Oysterize is especially suitable for marinating, brining or infusing meats, vegetables and fruits: the vacuum accelerates these processes significantly. Consumers who already own a vacuum packing machine only need to add the two shells to their kitchen equipment. That makes the Oysterize a low-threshold addition to the professional kitchen.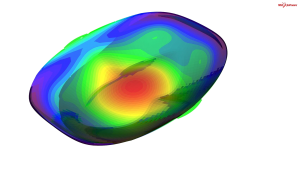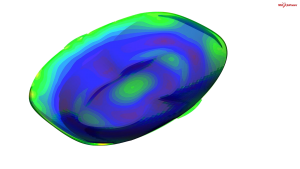 Commissioned by entrepreneur Eric Bal, BPO developed the basic idea of Oysterize to an industrial product. Next to developing the special design, for which it was adamant to stay true to the sculptural shape of the basic idea, realising sufficient strength and stiffness was of the utmost importance. Using finite element analyses the shape of the shells was optimised so that these, while suffering as little deformation as possible, can withstand the large forces that an almost complete vacuum creates. Furthermore, the design was engineered in such a way that the two shells are identical, but because of the smart shape fit onto each other easily and are fixated during the vacuum process.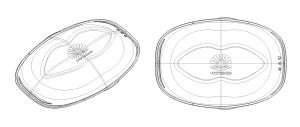 To make sure the geometry is easily cleanable and can be kept hygienic, sharp edges have been eliminated as much as possible. The completely engineered 3D model and corresponding technical drawings have been delivered as result. During the development, BPO selected suitable suppliers and supported the process right up to the release for production. For more information on the Oysterize, please visit: www.oysterize.com