ESE, Environmental Systems Expertise, has introduced a new stationary waste and recycling container to the market. The SEMIO is a 5 m3 semi-underground waste system using a concrete body, which is fixed in the ground, and a mobile UV resistant polyethylene body, which can be hoisted by waste collecting trucks.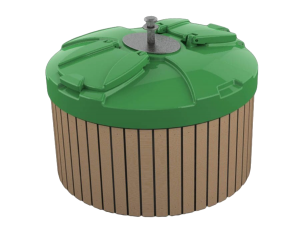 The SEMIO is perfect for all spaces with high amounts of waste. It offers a large fill volume, reduces emptying frequency and lowers maintenance costs. Only one third of the product is above street level. The SEMIO with its new straight design and all its various finish options can be integrated into many different public spaces.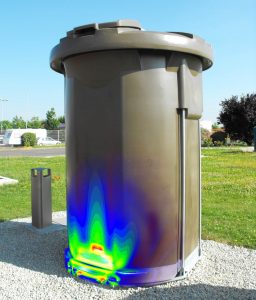 BPO has assisted ESE in both development and engineering as well as optimization of the SEMIO. The design is based on a straight shape and wide bottom opening to ensure smooth flow of waste from the container. The main construction is based on computer simulations (FEM) and a long list of requirements, which has led to a range of sustainable products. Individual components such as lids, various disposal openings, and three types of hoisting systems are inter-changeable. Not only does this result in specific features per customer, but also in easy maintenance which means that the products are long-lasting.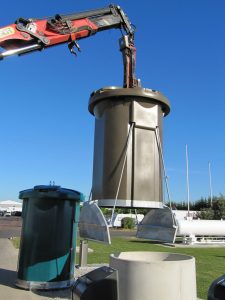 ESE always considers the entire logistic and application chain when designing products, including requirements for filling, emptying, handling, health and safety. SEMIO fulfills all current European and national standards and is certified in accordance with the European standards EN 13071.