A visitor chair with a back rest supported on only two points. That was the challenge given to BPO and NinkaPlast, produced of the plastic parts, when developing the Please visitor chair. This is a new chair from Steelcase, world leader in office furniture, augmenting the existing successful Please office chair. BPO was responsible for the strength and stiffness of the design and for the engineering of the back and arm rests of the design.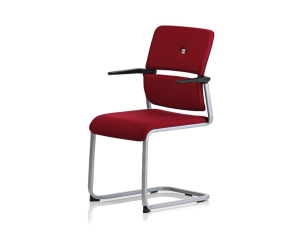 A defining characteristic of the Please are the double pick up points of the back rest. This means that all forces on the back rest are transferred through two points to the main frame of the chair. This is quite a challenge considering the tough forces the back rest has to endure. The BIFMA standard, an American standard for office chairs, subscribes tests where peak forces up to 110 kg are applied on the back rest. As an additional requirement for sustainability, the chair should follow the Cradle-to-Cradle principle, meaning amongst other things that all the materials should be separable for proper recycling. The use of overmoulded inserts was therefore not allowed.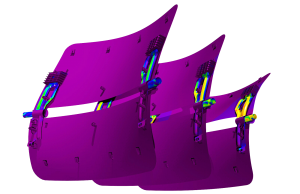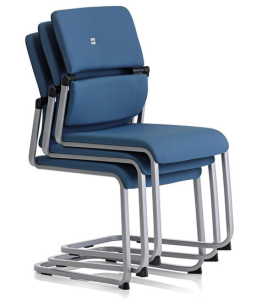 To be able to withstand the highest demands of BIFMA, BPO designed a separate stamped steel plate. This plate is connected to the main frame and is completely covered by other parts that could then be made out of plastic for the appearance and other advantages, such as the freedom of shape and low costs. All the parts can be easily separated when disassembled, so they can be easily recycled. By using steel for the required strength and stiffness the other plastic parts could be easily optimised for material usage and simple assembly, by using the unique advantages of injection moulded parts. For instance, click connections are used to connect many of the parts, which makes assembly quick and easy.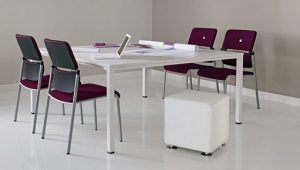 The final result is a visitor chair fulfilling the most stringent of requirements of Steelcase. This, in combination with exceptional seating comfort and a stylish design, makes the Please visitor chair a worthy augmentation to the Please office chair.
For more information: www.steelcase.com