BPO has developed a new type of folding box, which is produced in one shot and made from one-piece; the Magic box. BPO developed the product on behalf of Gamma-Wopla and took care of the entire process: from initial sketches to delivery of the 3D data to the Italian mould maker. An advanced mould optimized for film hinges with 22 cascade injection points is used for the production of the plastic part. The part is injection moulded in PP on an 800 ton Gamma-Wopla machine and weighs only 790 grams in the 400x300x200mm version with an internal volume of 20L.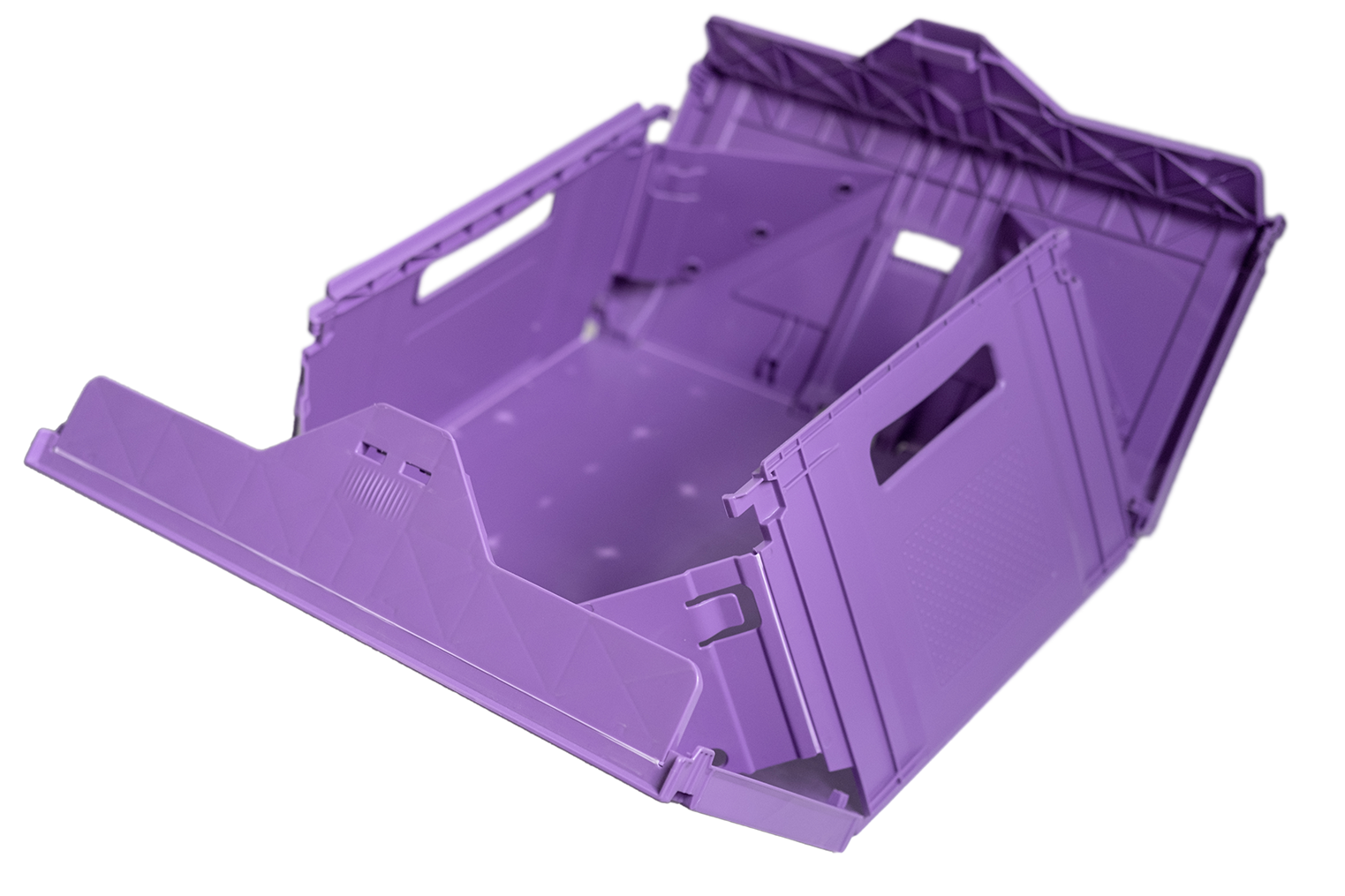 Innovative and new concept. The aim of the project was to get close to a cardboard box solution using plastic instead, to make it suitable for a multi-way system of 5 to 10 cycles of use. The result is an innovative and new product, the Magic box. Important themes in the project for BPO were – literally – 'Out of the box' idea generation, concept development with functional prototypes, one-piece, focus on simple and unambiguous use, return system, stacking on pallets, film hinges and various closing systems.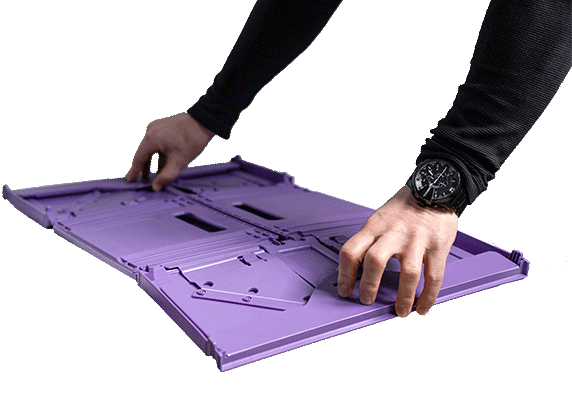 In less than 3 seconds. The result is a one-piece plastic box with two manifestations. The box can be folded from flat (empty return) to box (full transport) by utilizing film hinges. Folding and unfolding can be done in less than three seconds without the use of additional parts or tools. In addition, the box is stackable in both versions, flat as well as folded to box. The bottom is also suitable for use on a conveyor belt by using an optimized bottom shape. The Magic box is more sustainable because it lasts several cycles of use (return system), is made from a single material and fully recyclable at end-of-life.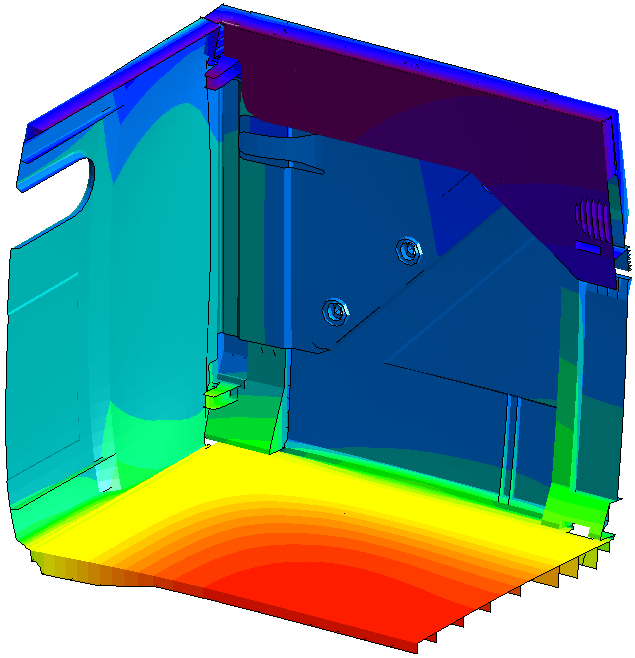 Simulation. Using finite element analysis (FEA), BPO simulated what happens in a stacked configuration and also analysed the bottom deflection of the box. The results of these simulations were used to make choices in concept development. In this way, optimal balance was achieved between maximum load and product weight.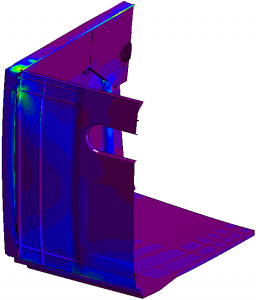 Moldflow. For the Magic Box, with its large projected surface, the number and location of the injection points have been extensively analysed and optimized. Among other things, the many film hinges (18) were challenging for the manufacturability of the part. Our results were discussed and optimized in close consultation with Gamma-Wopla and the mould builder. The resulting product can be produced without problems, providing an excellent balance between product quality and lifecycle length.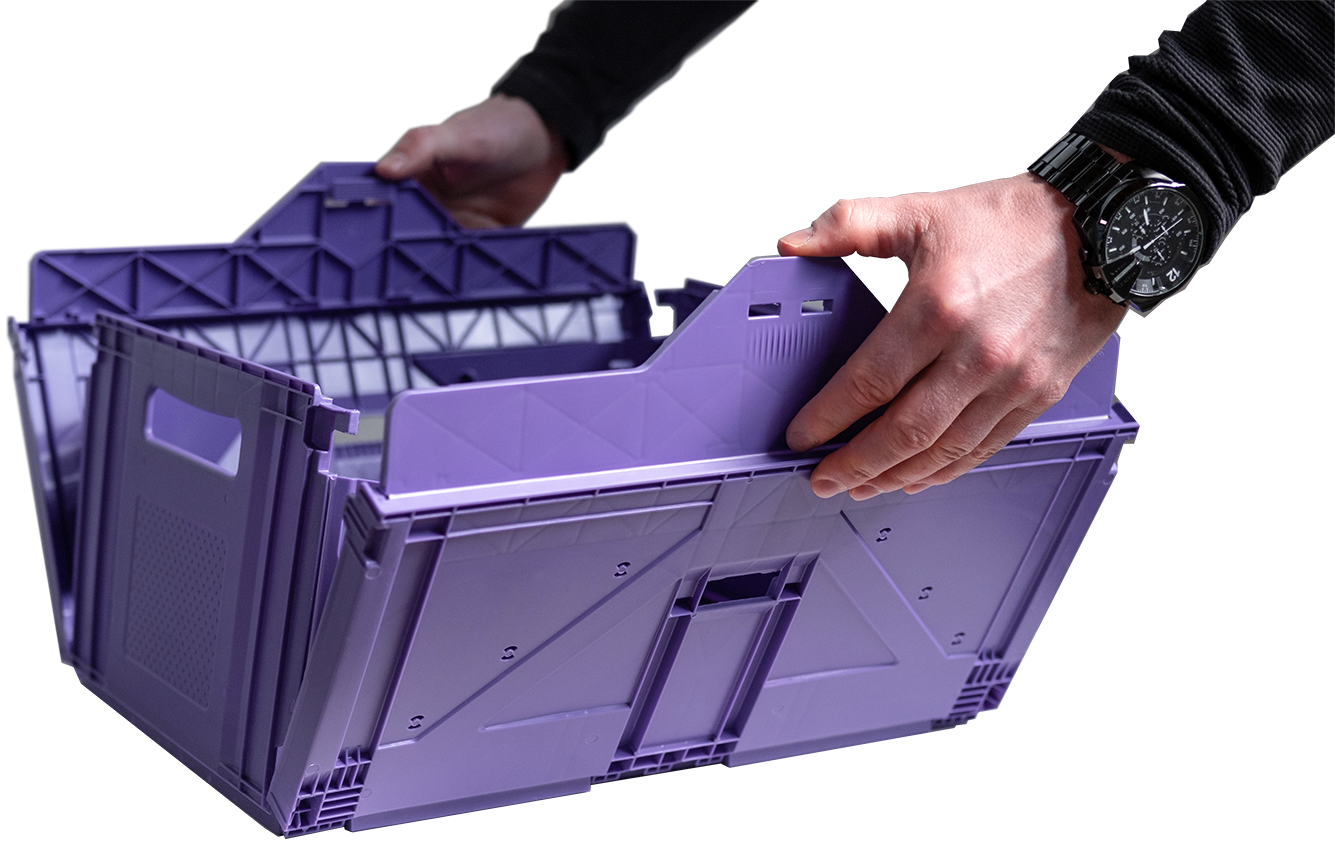 With the Magic box, Gamma-Wopla has acquired an innovative and new product with countless possibilities for expansion, such as different box sizes.
For more information about the box and its features, see: www.gamma-wopla.com