For over 90 years, North American company Seating Concepts designs, sells and produces high quality auditorium seating. Their products include seating for cinemas, theatres, churches, educational institutions, stadiums and so on. BPO developed a new version of the BG800 cinema seat for Seating Concepts, starting with an analysis and first idea sketches, followed by concept development in 3D CAD, engineering, finite element simulations, 2D documentation and serial tooling part validation.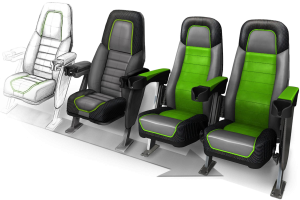 The goal of the project was twofold: a reduced unit price and a modernised design. The project started with a thorough analysis of the existing cinema chair. The parts, configuration, design and assembly of the product was reviewed and ideas for the integration of parts and for a reduction of assembly time were presented. The analysis showed that significant cost savings could be achieved by a redesign of the seat and the armrest. Therefore, these two parts were completely redesigned by BPO.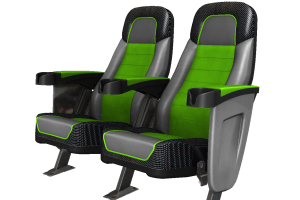 In order to achieve a modern and integrated appearance, BPO redesigned the material, shape and colour of the entire chair. First, guidelines for the new design were defined using mood boards, market research and ergonomic data. Thereafter concepts were developed by means of idea sketches and visualisation in 3D CAD. The result was an optimised, ergonomically shaped chair, combined with a range of options for material and colour variations.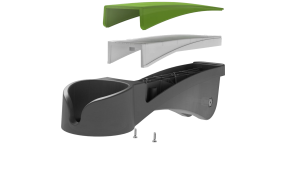 De ergonomie en esthetiek waren belangrijke focuspunten voor zowel het ontwerp van de foamdelen als de vormgeving van zitting en armleuning. De onderdelen zijn zodanig ontwikkeld dat deze comfortabel zijn voor een brede gebruikersgroep. De styling van het gehele product kan bovendien worden aangepast al naar gelang van de wensen van de klant. Zo krijgen theaters en bioscopen de mogelijkheid om een eigen, unieke stijl samen te stellen.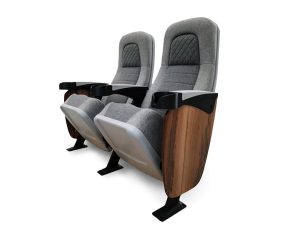 The ergonomics and style were important focus points for both the design of the foam parts and the design of the seat and the armrest. The parts were developed in such a way that they are comfortable for a wide range of users, and, in addition, adaptable in terms of styling, depending on the wishes of the clients. This means that each theatre or cinema can compose their own, unique style.
Seating concepts recently presented the new BG800 cinema chair on various tradeshows in North America.