BPO has developed a foldable stadium seat in cooperation with the Polish company Bianor. This seat is installed in football stadiums in which is played or trained during the European Championship Football in Poland and Ukraine.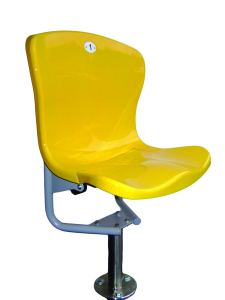 Goal of the Fanmate® project was to develop a foldable and a one-piece stadium seat that can be produced for minimal cost and meets all severe requirements that are set for these products by the FIFA. Together with that, much effort has been put into the styling / design of the seat, something that is often underexposed in other stadium seats.
The seat consists of a welded, steel frame and two plastic (PA or PA) shell parts. The metal frame is split in two rotating parts. The centre of gravity has been constructed in such a way that the seat will fold by gravity when it is not used. De plastic shells are mounted to the steel frame and are aligned in the unfolded position to form a single shape together.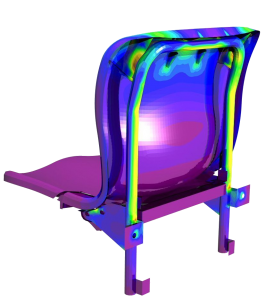 BPO has supported Bianor with the total development from the first sketch to the start of the mould construction. Within this process, there has been looked for an optimum compromise between styling, construction and ergonomics. With FEM analyses for strength and stiffness, the plastic shells and steel frame have been optimised to meet all severe load cases taken from the standard for stadium seats. The physical testing shows that the stresses and strain that were predicted by BPO, meet the actual test results very accurately.