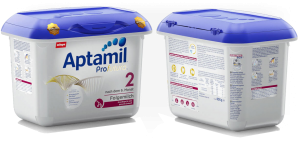 Danone Nutricia is the market leader in baby food, with brands such as Nutrition, Nutrilon, Aptamil, Blédina and Dumex. A new, innovative packaging for baby milk powder was launched worldwide at the end of last year. BPO has co-developed the lid for the packaging in close collaboration with Danone and its suppliers.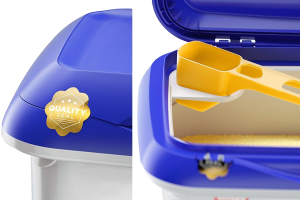 The aim of the project was to develop high-quality packaging that combined improved food safety with an optimal user experience. BPO has been involved from the first concept to the validation of the first production series. The contribution from BPO included the development of components, CAD engineering, technical documentation, revision management, plastic selection, finite element simulations and advice on technical decisions.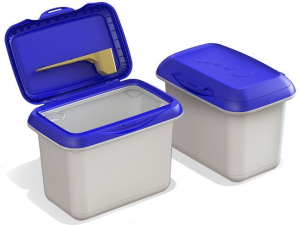 The new packaging offers optimum hygiene and is easy to use thanks to the large, rectangular opening, relatively low height and long measuring spoon. In addition, the package has a holder in which the measuring spoon can be stored after use. Two "leveler bars" help both left and right-handed users to measure an exact dose of milk powder per scoop. The quality of the contents is guaranteed by a flexible foil that covers the bin and a seal of the lid that offers optimum protection during storage in warehouses and stores. The closure of the lid is designed in such a way that unwanted particles or insects, even after the product has been opened, cannot penetrate.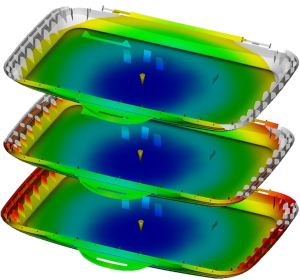 During development, compromises were made between conflicting requirements. A major challenge in the project was to find a shape and construction that combined the desired shape with functional properties required for injection molding, automation, stacking and stacking, assembly and use. The outer shape of the lid is organic and soft, while the technical details still offer a workable tolerance area and secure connections between all components.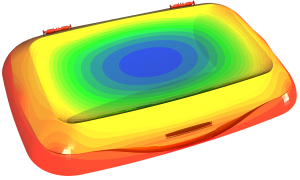 Finite element analyzes have been used to simulate and optimize the assembly steps. Extreme conditions during transport and storage, such as high loads and elevated temperatures, have also been simulated to ensure the required product performance. Expertise in the field of plastic processing and injection molding simulations was used both during the development of the components and during the production of the first series to optimize the quality of the components and to fine-tune product geometry and process parameters as efficiently as possible.