The Engenero suitcase is the latest innovation of Samsonite and a result of the continuing collaboration between the development branch of the well known suitcase brand and the engineers of BPO.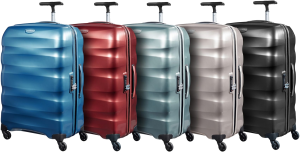 Samsonite is the market leader in the luggage sector and known for earlier innovations like the Cosmolite suitcase, having shells made of composite material based on PP (Curv) and the S'Cure, the lightest injection moulded polypropylene suitcase which was also developed together with BPO.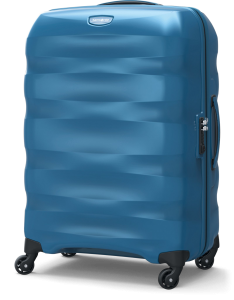 The latest suitcase consists of two polycarbonate shells made by thermoforming that are connected with zippers. The suitcase is the lightest in its class: the largest version is 75 centimeters high and weighs just 3.2 kilograms. Despite its low weight, the suitcase fulfils all the strict requirements set by Samsonite for impact resistance and other heavy loads.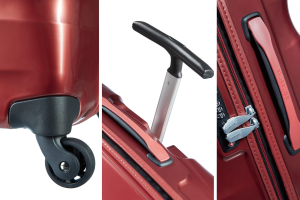 By using finite element analyses BPO has supported the development from the start. In every stage the performance of the suitcase was monitored for different fall orientations, on the upper corner as well as on the wheels at the bottom. Also a cyclic, dynamic pulling force on the handles has been simulated. Based on the results of the simulations by BPO, the next step in the project was planned.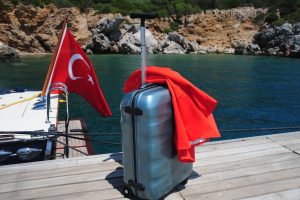 For Engenero the design is driven by the required impact resistance, but the aesthetics are never out of sight. The suitcase is available this April in a range of subtle colours.
For more information: www.samsonite.com.