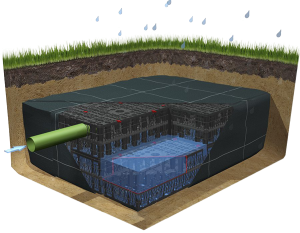 More and more areas in urban environments have been paved, which can lead to rain water causing flooding. By using so called "infiltration crates", large volumes of water can be effectively drained. BPO has developed the RAINBOX®3S, the latest infiltration crate for use in urban green zones and areas with light traffic loads, for DYKA (manufacturer of plastic pipe systems).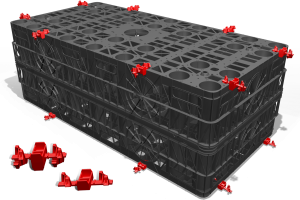 An infiltration crate is a strong and water permeable box in which water can be stored underground. The accumulated water can then slowly drain or "infiltrate" into the ground. This reduces the load on the sewers, improves the water management of the ground and causes less drought and less land subsidence.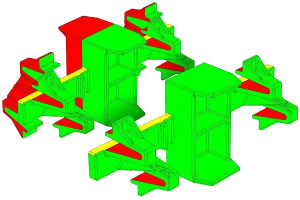 The RAINBOX®3S is made of two crate halves and an intermediate plate. The new infiltration crate has a very good weight/volume ratio: it weighs only 11 kilograms with a capacity of approximately 290 liters. For a large retaining volume the crates can simply be stacked and connected using clips to form a large field of crates. The assembled total is than covered in geotextile to prevent soil from entering the crates.
The main challenge in the project was to realise the strict weight requirement combined with the strict loading requirements. BPO has used topology optimisation software to design the main structure of the crate. This way the most optimal structure to lead the pressure of the ground through the crate could be found. The results were translated to a geometric structure with pillars.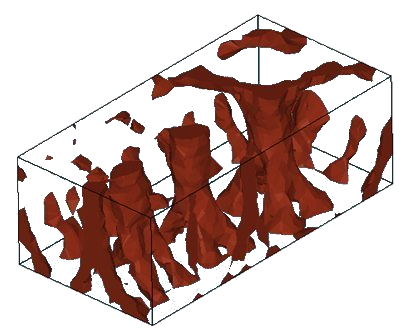 In between the pillars, "lanes" have been kept open for a remote camera to inspect the underground field of crates. Sidewalls, connections for pipes and the connection between the crate halves and intermediate plate have been integrated into the design. Also the possibility to stack, nest and connect the crates were important requirements that have been met. Because of the nestable crate halves, an improvement of 50% in transport and storage can be achieved for larger projects.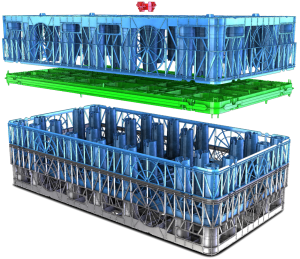 Using finite element simulations the wall thickness of the columns and ribs were balanced for vertical, lateral and combined load cases simultaneously. The used material has been developed specifically for this application. The material model used for the simulations took into account the temperature underground as well as a lifetime of 30 years. Wall thicknesses were subsequently further refined using injection moulding simulations, in order to make sure the crate half and intermediate plate can be produced on DYKA's injection moulding machine with 1700 tonne clamp force. To achieve this, BPO sought the right combination of mould filling, short cycle time and minimal warpage.
The patented RAINBOX®3S has been tested successfully and has already been introduced to the market. More information on the RAINBOX®3S and DYKA? www.dyka.nl