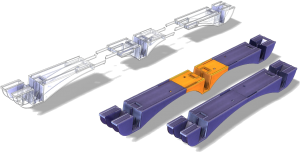 Using the roof to generate electricity or heat from solar energy is not at all unusual for some time now. What is relatively new though, is using PV-elements that, next to generating electricity, also form a watertight or closed roof covering system. This specific application is called BIPV (Building Integrated PV).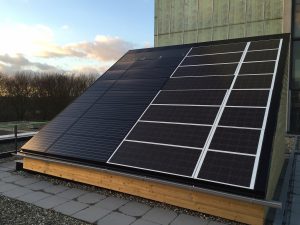 Mr. Paul Stassen, CEO and founder of TULiPPS Solar BV, saw some years ago that the color, dimensions and shape of PV-panels as an installation product hardly ever match with a building, causing a rather unpleasant appearance. TULiPPS Solar BV believes in buildings with an outer layer completely made of glass, in which the PV system is integrated as a building element. TULiPPS Solar BV works in cooperation with partners in the EU FP7 SUMMIT project and the TKI LiRoB project on the realisation of an esthetically pleasing, watertight PV modular system, a "building skin", with a high power yield, low installation costs and a large variety of shapes and sizes.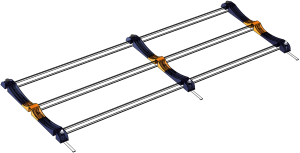 BPO contributed to the development of the mounting system that makes sure that the installation costs can be low and the variety of dimensions can be large. The frameless lightweight system is modular and is connected to the building via an innovative construction on the back that is esthetically invisible. The modules snap together automatically during installation, and they can be replaced individually without special tools. They can be mounted on flat roofs, sloped roofs as well as on straight vertical walls.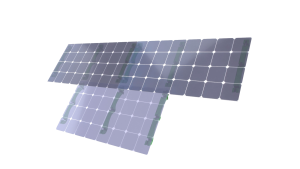 BPO's years of experience in the field of plastic product development has made the "click-&-go" and "repair-&-replace" functionalities in the system possible. An important aspect of the development of the plastic bridge parts was the optimization of the design of a module for high loads: the very thin glass structure of the panels needs a well balanced distribution of forces. The parts of the mounting system have been designed in such a way that every size and type of roof can be used optimally. Finally, everything can be made to measure as required by using fitment parts.
At this point in time the prototypes of the system are being produced and tested. Simultaneously the development of bridge parts for extra large panels that can be used on flat roofs has started. The realization of a fully modular, glass "building skin" is getting nearer and nearer.
For more information on TULiPPS and BIPV, see www.tulipps.com