BPO has developed a bread crate for LINPAC Materials Handling from Bad Salzuflen (Germany). In this project all aspects of the product development process have been addressed.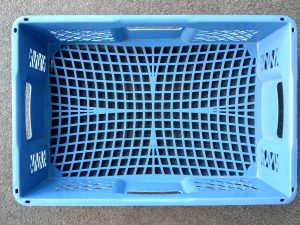 Using the functional requirements as put forward by the client, BPO generated different ideas in sketches and 3D CAD models. Next to that, the compatibility of the new crate with existing competing products already on the market had to be guaranteed: the mutual stack ability and the dimensions had to be tuned to achieve this. A spear point during the development process was to construct the crate for a short as possible cycle time, because the crate was to be produced by injection moulding. Certain difficulties that normally characterise injection moulding, like warping because of uneven shrinking, have been overcome by subtle wall thickness differences and by using double curved surfaces in the geometry. During this development the mould construction was always in the back of our heads.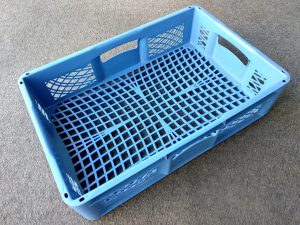 The crate must fulfil the strictest requirements concerning deflections and stacking loads for its application. A starting point for this development was: minimising the material usage and the production costs. By implementing a, for this market segment unique, corner column construction as is normally used in beer crates, the crate performs equally as well as much heavier crates in its segment.
The Panetto bread crate has a five percent larger inner volume compared to its predecessor, at the same time the material usage has been reduced by more than twenty percent! The ergonomic and comfortable grips are another important innovation. The construction of the bottom provides the necessary stability while maintaining a distinct aesthetic appearance. All four sides of the crate have surfaces fit for printing, In Mould Labelling (IML) can also be used there.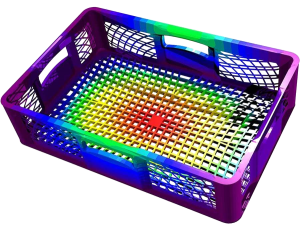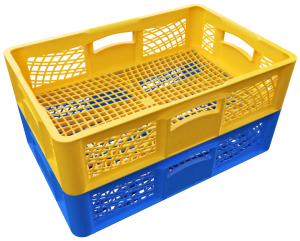 The development of the Panetto is an example of a project where all skills present at BPO were used: form and function were integrated into the design of the bread crate, using strength and stiffness analyses together with mould flow analyses and CAD modelling.